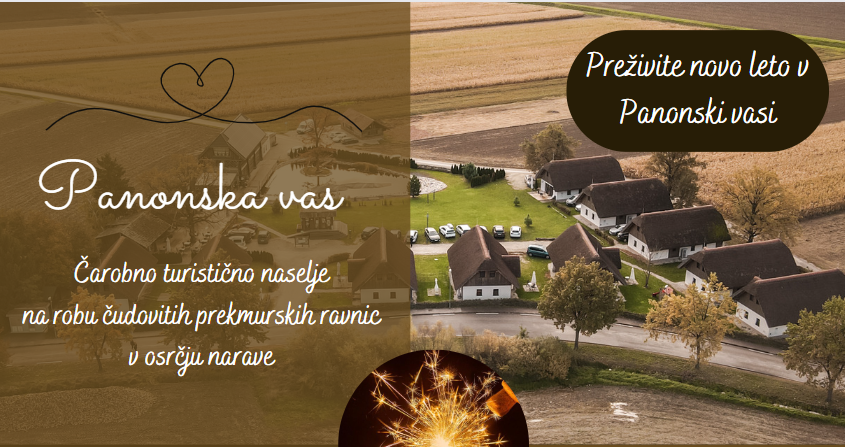 Spend the New Year in a Pannonian village!
NEW YEAR'S EVE PACKAGE:
A package for a four-day stay in a Pannonian villa for 7 people **** for only EUR 1,160
Package for a four-day stay in an Apartment for four people with a terrace (4+1)**** for EUR 740

Package for a four-day stay in

Room with terrace for 3 persons (3+1)**** for

580 EUR
Date: 29/12/2022-3/1/2023
Minimum number of nights: 4
RESERVATIONS:
info@panonskavas.si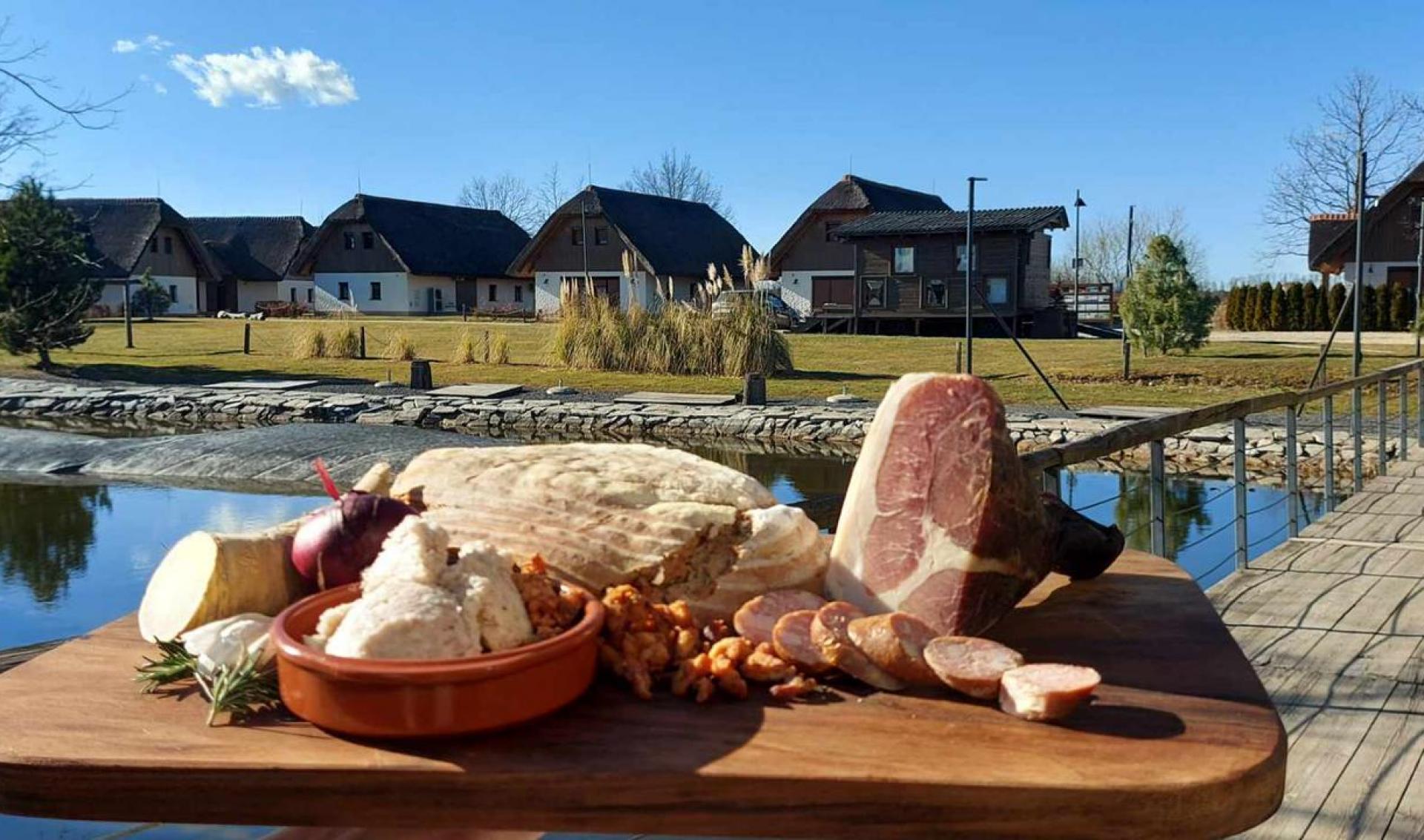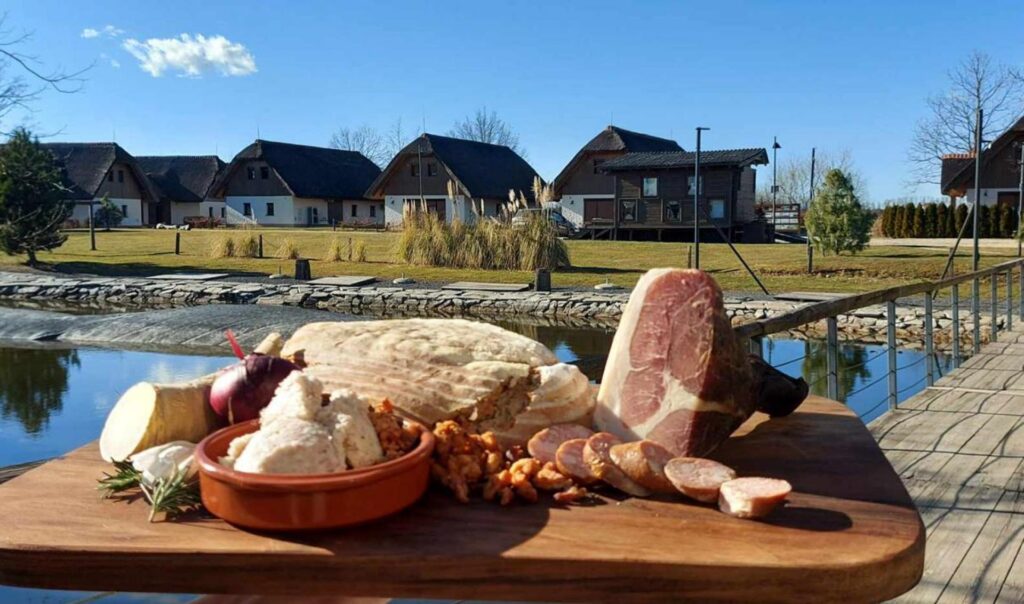 For our guests, we offer a homemade Prekmur breakfast, where you can taste it
delicacies of Prekmurje. We serve homemade ham on a wooden board, with
sausages, cheese and home-baked bread.
Culinary indulgence in a Pannonian village
As a novelty, dinners are also available to our guests in the Pannonian village. End your day in Prekmurje in the only right way - with local culinary delicacies from local farms and businesses.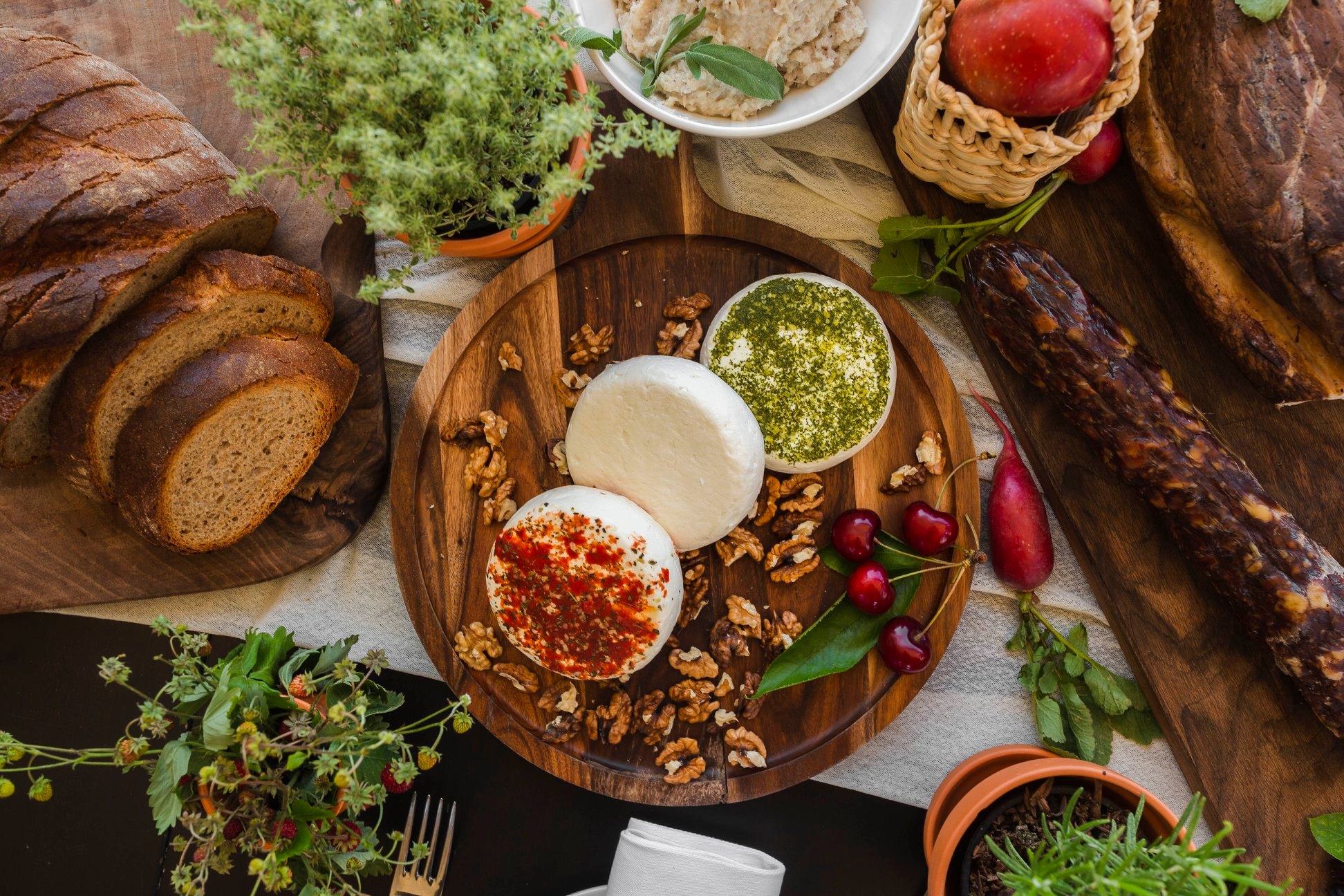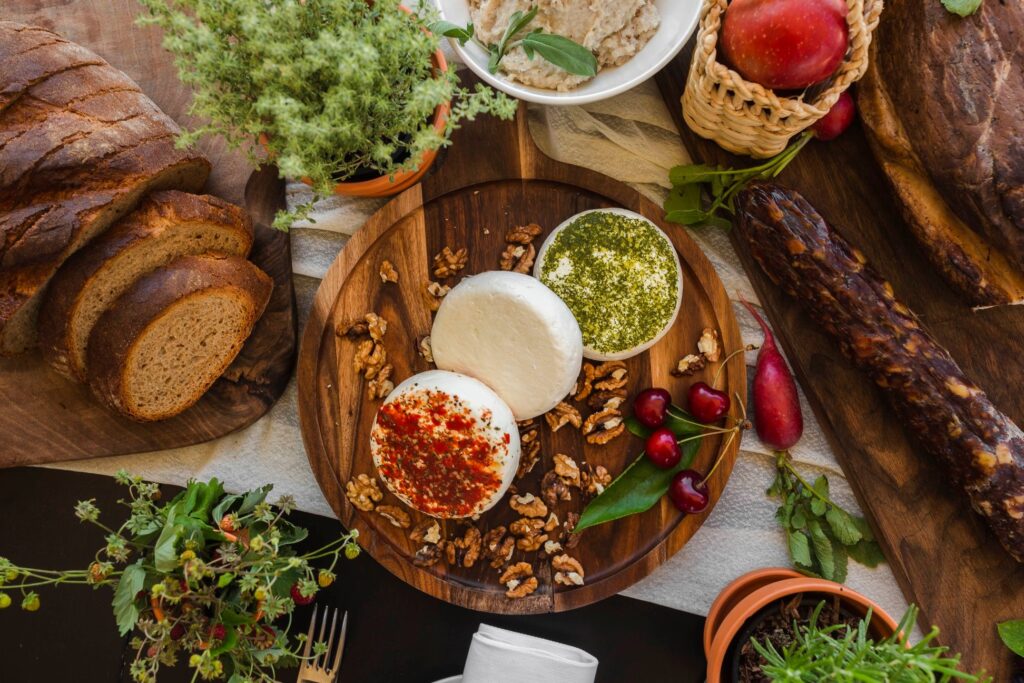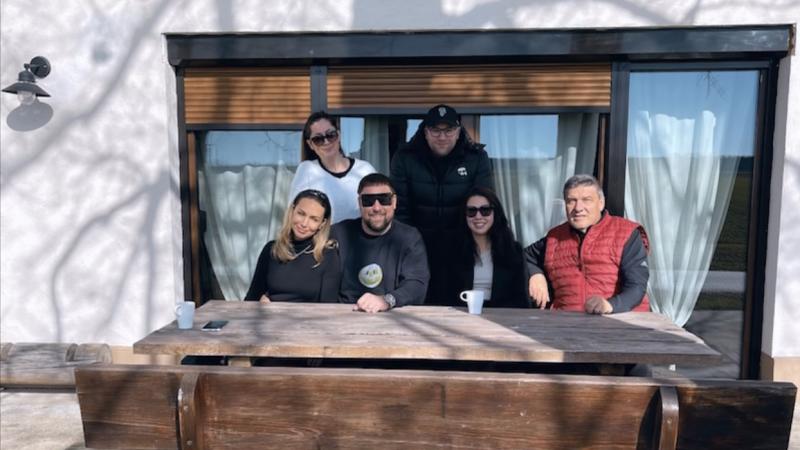 The most famous Slovenian DJ and v
it was a great pleasure for us to be able to have him and his company
pampered in the true Prekmurje way.
If your holiday allowance will be too much, we are in cooperation with zz
Medicop take care of you! We are happy to announce that we are a Pannonian village
new location where you can find the Lifepak Defibrillator. It is a matter which
is, we hope that we won't need it, but we know that we can use it that way
guests feel safer with us.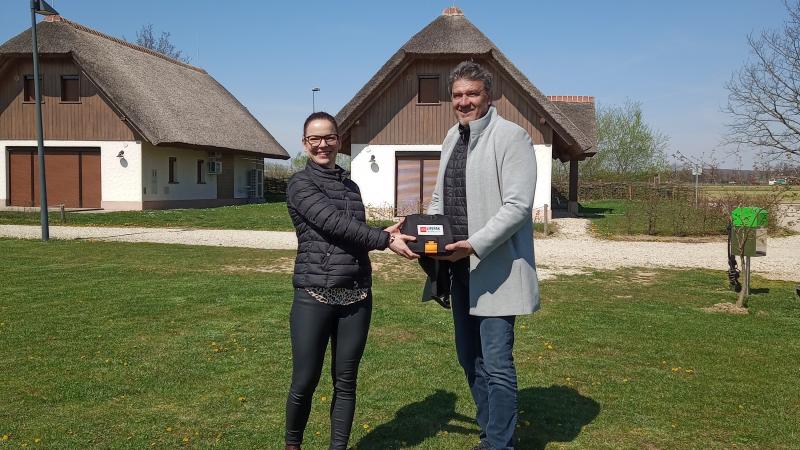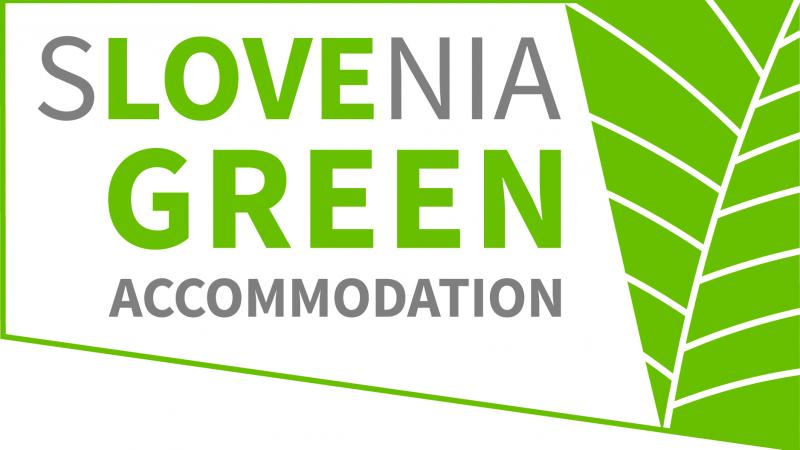 Slovenia Green Accommodation
Our business has been focused on green and sustainable tourism since the beginning. This is also confirmed by the acquisition of the Slovenia Green Accommodation label, which we were also the first in Prekmurje to obtain.
The investment of vouchers for digital marketing - the creation of a website with its own reservation platform is co-financed by the Republic of Slovenia and the European Union from the European Regional Development Fund.